Prime locations worthy of your explorations
Boost your daily dose of endorphin
The innovation of the Meraki's concept is no accident. It stems from the fusion and synchronicity between the longest beach in the entire red sea area and SUNRISE Resorts & Cruises, the second largest hotel in the SUNRISE Chain.
SUNRISE was founded towards the end of 2003 and consisting of different brands and 13 hotels in Hurghada, Sharm, Luxor and Sahl Hasheesh.
During the winter of 2018/2019, Meraki Resort was built, located at Shedwan, Hurghada, organized the best open air parties in the city, launching artists and DJs from all over the world.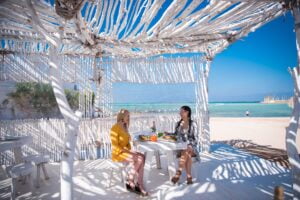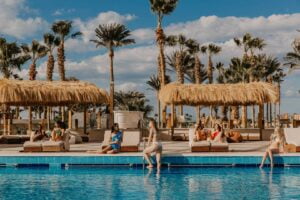 Snooze :
Party Hard Sleep Harder!
Devour:
Unearth a heavenly culinary experience